Summer is a weird time. The normal flow of life changes dramatically as soon as school lets out and nothing is consistent again until school forces us back into our life molds. Our school district has moved the school year forward by a few weeks over the past several years so now my kids are done with school before Memorial Day and return to school in mid-August. We are, as I type this, only 30 days away from school stating again, and I CAN NOT WAIT!
It's not just about the kids being home either. I love my kids and I love having them home for summer break. I love going camping and doing all sorts of fun things. Really what I don't like about the summer is the lack of structure. I try to instill structure into our days but I am bad at doing that on my own. School forces a structure upon us. It makes us all wake up early and eat breakfast and get dressed. It forces life to progress. In the summer all of those things are optional. Wake up early? Maybe, depends on what's happening that particular day. For me this summer has been nice in that regard because my oldest has had swim practice everyday at 7:00am. Therefore I am up everyday at 6:15 to wake him up. I have actually loved getting up everyday at 6:15. Granted there are days I really just want to roll over and go back to sleep, but most of the time I push past that urge and end up being glad that I am awake before the rest fo the world. That is one area that I won't have to adjust to come the school year, it's the one area that hasn't changed much this summer.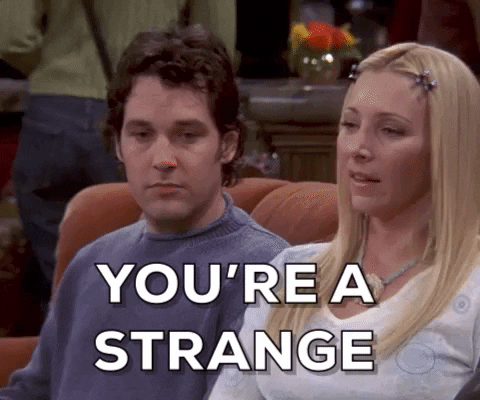 Other than that everything is fluid. Breakfast happens some days but not others. Showers are sadly not a daily event, especially for the little kids, although they all love showers and baths so sometimes it's a fun activity more than a hygiene requirement. Grocery shopping, which during the school year is always me doing a 7:00am Kroger pickup on Monday morning, is sporadic at best. The dog is out of food right now and while I could run up and buy some, I'd have to take a kid or two with me and, well, that's not happening. She can survive on bread butts for a day or two, plus she still needs to lose some weight sooooo, it'll be fine.
Writing time is also very fluid in the summer. Today I'm writing this in our newly redesigned office, looking out our window at a beautiful, albeit hazy day. The kids are playing on the slip and slide in the backyard, the dog is sleeping, my wife is working, and somehow I have some time at 11:30am to write. That doesn't happen during the school year. The time between when the kids leave and when the kids come home is priceless and thus must be used to its maximum potential. Writing doesn't usually meet that requirement. I can write anytime. I can write at night or in the evening when the kids are home but occupied. When they are at school I must do the things that I need to do without them around.
The basement project is a prime example of this. Since the kids got our of school I have gotten exactly zero things done in the basement. This project that was supposed to wrap up by the end of school has gotten stuck in the lack of routine quicksand that does not allow anything to get done. I still hope to get it done by the start of football season so I can watch games down there, but that means the last two weeks of August are going to be very busy. I know what you're thinking, "Just because the kids are home doesn't mean you can't do stuff down there." On the surface that is true, but dig deeper and you'll find that most of what needs to be done down there, painting, flooring and trim, takes big blocks of time to do. If I'm going to paint the ceiling down there I want to do it and be done. It'll probably take 4 or 5 hours and I don't want to break that time up and have to rinse out rollers or change clothes multiple times or any of the other things that painting requires. Also, I have to do all the parent things, like make lunch and make sure they stay alive, so it's impossible to get into any kind of rhythm. I've resided myself to this reality during the summer and am ok with it, but boy oh boy do I miss my routines.
The fitness and healthy living journey also really does thrive in a routine. Breakfast every morning, lunch with my wife and our daily walks and dinner at a relatively consistent time helps by body know what is going on. It keeps me from randomly eating a bowl of ice cream at 2:15 in the afternoon, or eating no breakfast but a huge, terribly unhealthy lunch. I have somehow managed to maintain the progress I made in May. I am still sitting at 242lbs, but there has been no progress made there either. A few good days are immediately offset by a holiday or a party or camping. Exercise is almost non-existent unless you count vacuuming and cleaning the kitchen 400 times a day.
We are trying to hike more once again. My wife and oldest son just returned from a 3 day backpacking trip with Boy Scouts. We want to do more backpacking but it's hard with all the children. We're looking to put together a little trip for the two of us this fall for my wife's 40th but we have to figure out child care and dog care and of course the finances of the whole thing. Any recommendations on where to do a 3-5 day backpacking trip in late October early November would be appreciated. We love getting out there and "roughing it" a bit and going minimalist for a few days. We just need to find the time to do it more.
This week I'll be camping with the middles, the two kids in the middle of our 4, for Cub Scouts. I'm looking forward to it as we have had fun the past few years. (not 2020 due to Covid) There's swimming and fishing and bow and arrows and bb guns. The food is usually pretty good and the activities are fun, so as long as the weather holds out we should have a great few days. We return from that trip to my daughters birthday followed by my own birthday. The first week of August is actually kind of quiet and then we have our last camping trip of the summer with some friends the weekend before school starts. We're also camping Labor Day weekend and again in October and like I said we're trying to find a few days to go backpacking. Now that we have Hagrid (our 2021 Chevy Suburban that we love and adore) we can even camp into late fall since we will be able to drive south a few hours and find good weather. We're also heading to Kanas City this year for Thanksgiving to see my brother and his family, so it's going to be a busy fall! At least it will be filled with schedules and routines!
Podcast and Instagram Recommendation for this week is a repeat due to the launch of the new Podcast: @sharonsaysso on Instagram or Sharon says So Podcast on Apple Podcasts or wherever you listen to podcasts. She is amazing and I just listened to the new podcast and I love it!
As always you can find me on the socials:
Twitter: @jaoran
Instagram: @jaoran03
Facebook.com/jeff.oran.3