Yes, you read that title correctly. The Puppy Sleep Deprivation Program is in full effect. Last Friday we added to our family when we picked up young Admiral Percy Fitzwallace*, or Fitz as we call him. He is a Yellow Lab that is more red than yellow thanks to his father who was also very red, and he is very very adorable so long as it's not 2:00am.
This new adventure has been the focus of the past week which means my eating and exercise habits have taken a hit. I have somehow maintained my weight while eating horribly and moving very little, but zero progress has been made toward weight-loss or just healthy living in general. It's hard to do when you have to constantly be watching the puppy. Keeping him from chewing everything in sight, peeing everywhere, and biting our tiny people is a full time job. Add in the joy of waking up in the middle of the night to take him out and it turns out having a puppy kinda…sucks. I'm tired of the puppy stage already and it's only been a week. I am ready for the adult dog stage, where he lays around and doesn't pee everywhere and sleeps all night and all day. Our other dog Jessie, a 7 year old chocolate lab, is very much in this stage and it's wonderful. Puppies are cute and all but they are exhausting.
Why then did we decide to get a puppy if I don't enjoy the puppy life? Well, because it's time. Jessie as I said is 7 so we only have 5-7ish years left with her and so this gives us a good amount of time with both. That will make saying goodbye to Jessie easier on the kids and it gets us on a 5-7 year overlap of new dogs. When Jessie leaves us we will get another puppy for Fitz to be with and the cycle will start all over. Also, the kids have been bugging us to get a puppy and we had promised to this spring. However, we have a few big camping trips planned for this spring/summer and we want to have the puppy fully trained before we head out to a campground. Training a puppy while camping sounds like no fun at all, so we moved the timeline up a few months so that by the time the trips start Fitz will hopefully be pretty well trained and ready for adventures.
He really is a very good dog. He is smart and snuggly, and has already picked up how to sit and where to pee outside. I'm really glad we got him and will love having him. I just get grumpy when the bulk of the care falls on me, and dang it I am tired and now I'm fighting a cold my daughter brought home on top of all of it. The kids have been really good too but it's hard right now because he just wants to bite everything and an 8 year old and 6 year old don't like being bit. They've helped when they can and they do love him. I cant wait until he's a little bigger though because then he will be a lot of fun for them. Right now he's just a lot of work for them. Jackson, our second oldest and biggest animal lover, has been great. He loves Jessie more than any of us, and she in turn loves him. Now with Fitz he is very helpful and loves playing with him and snuggling with him… I'm certain he will win him over on us as well.
So life is busy and crazy and exhausting and wonderful all at the same time. Four kids, two dogs, and a turtle keeps us on our toes. It's incredibly cold outside now that we're in the middle of winter in Michigan, so it's a good time to have a fun new inside toy to play with. Of course, the tiny dog has to go out to use the bathroom which is less than pleasant, but the cold makes him go fast and then want to run back inside so at least we aren't standing out there for long. The days are starting to get longer which makes me very happy. ( I hate the dark of winter so much more than the cold of winter) We're actively booking campsites for our trips so that's raising the excitement level.
We're going to Kalahari (water park) during Spring Break so that'll be a nice taste of warm weather. The wife and are in Chicago in April for our anniversary weekend (it's in October but I got us tickets to the Popcast Live show so we will celebrate in April with a weekend away) In May, Jackson and I are headed up to Traverse City for a soccer tournament. We decided to take the camper and camp just the two of us as a primer for our June trip. The afore mentioned June Trip actually starts in May. May 27th, the day the kids get out of school, we leave and head east for a 3 week camping road trip all the way to Acadia National Park in Maine, with stops in Toronto, Montreal, Lake Champlain, Mt. Washington in NH, Boston, Niagara Falls, and of course Cedar Point to wrap things up. 2 Adults, 4 kids, and 2 dogs in Hagrid (our 2021 Chevy Suburban) pulling Buckbeak (our 2021 Grey Wolf 19sm Travel Trailer) for just over 3 weeks covering over 2300 miles across two countries and 8 states. I will be sure to have a more thorough breakdown as that trip gets closer and will of course be writing from the road and giving feedback about our campgrounds and activities in each spot.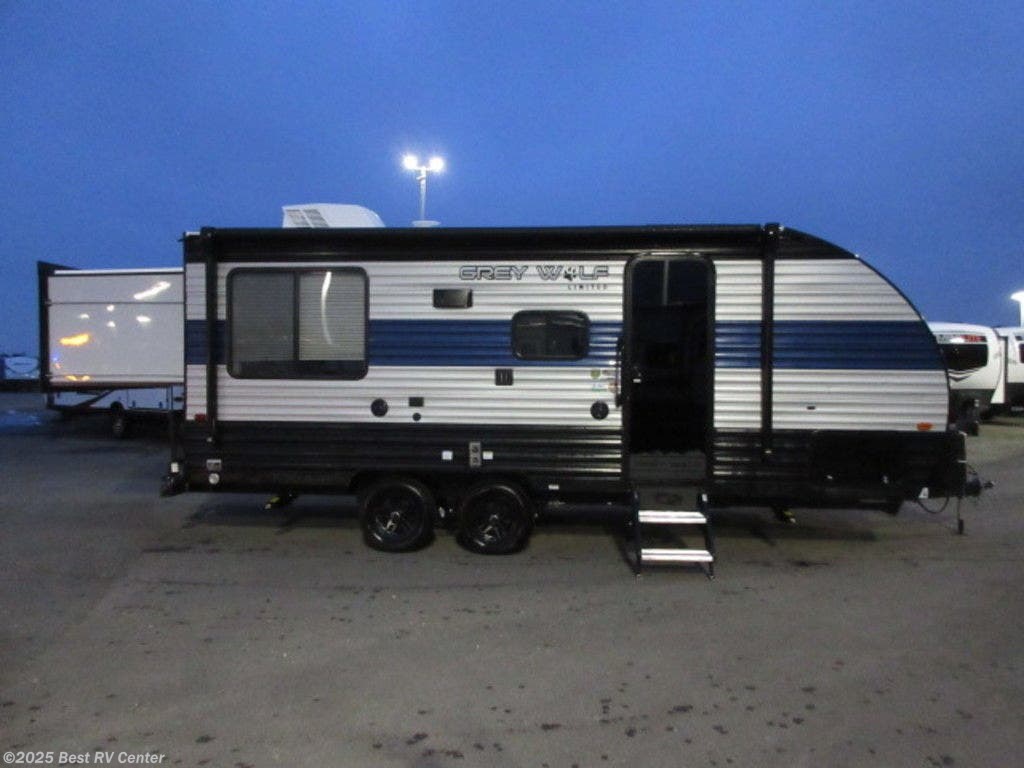 Instagram to follow : @timberworks_design. Love their house plans. Someday maybe we'll build one on a mountain side in New Hampshire (not a sponsor)
Show to watch… Ozark Season 4 Part 1 dropped today. I love Jason Batemon so that will be watched ASAP. Also rewatching Ted Lasso because it brings me hope and laughter in the dark dark winter.
Podcast to listen to: Again I suggest The Popcast with Knox and Jamie This weeks episode was "The No's of Instagram" and I laughed out loud and woke up the puppy, which instantly took away my joy. Allison and I both listen to every episode and we are BFOTS (best friends of the show) which means we pay cash money to them to get extra episodes and AUAs. If we had to cut every single thing from our budget, this would be last to go. It brings us so much happiness. (not a sponsor(
* As big West Wing fans we decided to name the puppy after the character played by John Amos. If you've never watched The West Wing I suggest you do so. It is available on HBO Max.