Hello! Yes, as it turns out I am still alive and still working on getting healthier and fit. I have been absent for a few months but have been actually making some good strides in the health department. Life has been crazy busy with the kids and the family and my parents almost dying in a car accident and all sorts of other fun stuff, but through it all I have lost 20 lbs and more than that I feel so much better about the foods I'm eating. So without further rambling, here's my update.
So about two months ago my wife and I got to the point where we knew we had to change things. I had been trying-ish since the first of the year to lose weight yet I had actually gained some. Back when I was writing here regularly I was doing ok. A pound here, a pound there, I was doing ok. Then life got busy with the basement remodel and stopping for Arby's every time I went to Home Depot, which was daily, and by the end of April I was the heaviest I have ever been at 263 lbs. More so than the weight though was my eating habits. I ate terribly. I ate fast food all the time. I snacked on processed, manufactured, food items that while technically being edible, were far from nutritious. I felt horrible all the time, constantly swinging from being constipated to feeling like Jeff Daniels in Dumb and Dumber… you know what I'm talking about.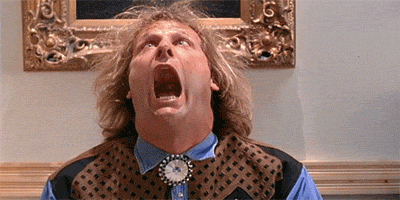 So we made a change. We decided to switch to all natural, organic when possible foods. We cut out all processed food. We switched from the over processed white bread to organic whole grain bread, and actually my wife dropped bread altogether and discovered that she is gluten intolerant. She has dropped all gluten and feels amazing and the few times she's had gluten she certainly notices it.
We now look at labels and if something has chemicals we can't pronounce or flavors or colors added, we don't eat it. We eat fruits and veggies and organic meat and eggs. We grow our own lettuce now and eat way to many salads. We only use vinaigrette dressings for the most part and again try to go organic when we can. We eat a lot of grilled chicken and pork chops and hamburgers without a bun (burger bowls with lettuce, cheese, pickles and A1) I eat 2-3 eggs most mornings for breakfast, and some turkey sausage. Other days I just eat a Luna Bar and have a coffee with almond milk creamer and Swerve artificial sweetener. Lunches vary from salads to brats on the grill, or sautéd shrimp, or a fruit smoothie. We try to eat normal dinners just with better ingredients. Organic spaghetti sauce and gluten free noodles, or whole grain noodles if my wife isn't home. Again, grilled chicken with fresh steamed veggies or even sautéd veggies in Olive Oil. Snacks are almost exclusively fruits. Berries especially. We eat a ton of blackberries and raspberries. We grow our own strawberries now too so every month of so we get a pretty big harvest of fresh organic strawberries. We started blueberries as well but the deer devoured all of them so we have to come up with a better option there.
The great thing about all of this is that it's not super structured. I had Wendy's the other day because I was out and about with the kids and, well, Wendy's sounded good. Was it the healthiest thing to eat? No it was not. Did eating that classic double with cheese do anything other than increase my calorie count for the day? No it did not. I still came home and ate better food for dinner. I woke up the next day still trying to put the best possible food in my body. That is still my goal everyday. However, some times I just want a snack. I want something that isn't the best for me. Every once in a while that's ok. My issue before was that I ate like that all the time. I didn't try to put the best possible foods in my body all the time. I ate what was easy and convenient and most of that food was not great for my body.
We're trying to teach our kids that there are no "bad" foods. Every food serves a purpose. If your blood sugar is low and you need some fast energy then a candy bar is a great option.( an apple or other fruit is even better, but in a pinch a candy bar will work) It will give you that spike in energy and sugar and you'll be good to go. However, a candy bar is not good for dinner. It is not a good life sustaining food option. For that you should eat a lean protein and some veggies, or maybe a not so lean protein (I'm looking at you steaks) and a baked potato, just go easy on the butter, sour cream, bacon, salt, etc. Doesn't mean you can't have any sour cream, but maybe one tablespoon not 4. Better yet, eat a salad first and maybe you only eat half your baked potato or (heaven forbid) half of your steak.
Which brings us to the next thing we've really worked on the past 2 months… portions. I hate portions. I want to eat all of the steak, plus your steak and then more steak. The restaurant offers a 36oz. porterhouse? Sign me up!!! However. that is not putting the best food in my body. Our bodies aren't designed to digest 4000 ounces of beef, no matter how much we want to eat it. I have been really working on buying the 12oz. steak and cutting it in half for my wife and I to share. 6oz. should be enough steak. I don't often feel it is, but it should be. So I eat my 6oz. steak, my corn on the cob with just salt and pepper on it and my salad with cranberries, sunflower kernels, almond slices and raspberry vinaigrette. The amazing thing is, I'm full after that. I'm not so full I cant move, but I am full and satisfied and I ate normal food, and it was all natural, organic, healthy food. No chemicals, no preservatives, no high fructose corn syrup or processed sugars. Just actual food.
In two months of this I've lost 20 pounds. I feel like that isn't much since I still have 40-60 to go, but then I think of how much a 5lb bag of flour weighs and I realize I've shed four of those in two months. I notice my shorts falling off and my shirts being baggy. My third chin is almost gone… progress is being made.
My initial goal of getting to 200 lbs or less by my 40th birthday is sadly not going to happen, but I'm ok with that since I'm trending in the right direction and I am getting healthier, not just skinnier. Skinny is good, healthy is better and I feel like I'm doing what I need to do to be healthier going into my 40's than I ever was in my 30's.
I'm really going to work on writing more and keeping up with things. July is usually our busiest month of the year and this year is no different. We have family coming to visit 2 of the 4 weeks. We have our carpet getting replaced on our main floor (office and living room) my wife has a 3 day backpacking trip with our oldest, I have a 3 day scout campout with our middle two, our daughters birthday is the 25th, our dog has a surgery consult on the 29th, my birthday is the 30th and next thing you know it's August. Not to mention still waiting for my mom to get out of the hospital (5 weeks since their accident now) and then getting her and my dad back home and settled and figuring out what all they need. At some point I'll put together a schedule of all the extra curricular things the kids are doing too and you might understand why it's been 3 months since I've written anything! However, I will try my best to keep up with this better, thank for staying with me through the lulls!
Podcast Recommendation: The Lazy Genius Podcast The book is not bad either!
Instagram: @family.of.nomads a family of 5 that lives out a fifth wheel RV and travels around. Tis the season for camping so this is a good follow.
You can also follow me on Instagram @jaoran03
Lastly, I have not been compensated in any way for my podcast or instagram suggestions.