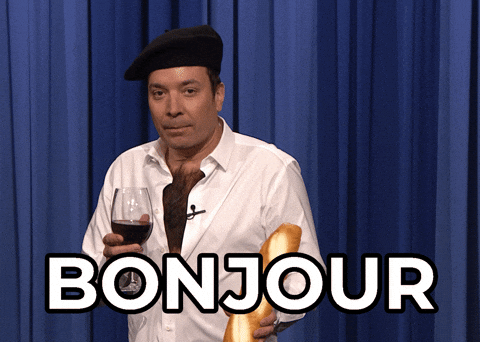 On the morning of day 5, we had a typical camp morning. Waffles and bagels for breakfast, nothing too complicated, and then loaded up to head into Montreal. We had 11:00 reservations at "Voiles en Voiles" a ropes course, zip line, and bounce house attraction right at Old Port Montreal. It took us about an hour to get into the city and find our parking spot and we walked up at about 10:45.
The older two boys, Claire and Allison, all decided to go to one of the ropes courses about 15 feet off the ground. Nothing too high, and labeled "easy" as far as the obstacles were concerned. Grant had no interest in going that high so he and I did the course that was maybe two feet off the ground. This was a good choice. Halfway through the course, Grant was complaining that his stomach hurt, but you can't stop and turn around, so we pressed onward. We finished our course and went to sit down and rest a bit to see if he would feel better. Not long after we sat down Allison and claire came over. Allison did not enjoy the ropes course at all. She used to be very adventurous, but sometime in the past ten-fifteen years, that willingness to sacrifice her body has left her. Claire enjoyed the ropes course but wanted to do the rock climbing wall, along with Grant who was now feeling better. They both made if about 10 feet off the ground and then urged me to join them. I obliged, even though I'm still minimum of 60 lbs overweight, and started off strong. Then my poor fingers realized that they had to continue to lift and hold 260 lbs roughly ten feet in the air and my will to go on quickly evaporated.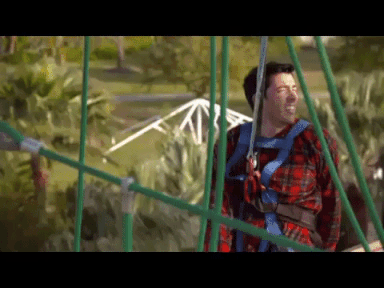 After the hilarity that was me attempting the rock wall, Claire and Grant decided to head to the bounce houses/obstacle courses. We were more than happy to let them jump all they wanted if it meant we didn't have to be off the ground anymore. The older boys, however, loved the ropes and were now hanging off the side of a pirate ship and scurrying along on all manner of things 30 feet in the air. It was a lot of fun for everyone.
Sometime during the bouncing and jumping, Grant once again said he didn't feel good. He did not look great, so we pulled him off the inflatables and had him rest some more. As the boys wrapped up their fourth ropes course and ziplined over us we decided it was time for some lunch. We gathered everyone up and left in search of a place to eat.
We did not go far. Just across the train tracks from Voiles en Voiles was a nice little restaurant with a lot of street seating. We checked in and got a table by the walkway. Being in Montreal, everyone spoke Frech so my wife took the lead on ordering although I tried to order my own with moderate success. The kids ordered some cheese pizzas, Carter had some kind of meat sandwich, I had a cheeseburger and my wife had the obligatory Poutine. Obligatory because one we were in Canada, and two she's gluten-free so there's not a ton for her to choose from on most menus.
The real fun of the day happened when, halfway through lunch, Grant felt bad again. Allison decided to take him for a little walk to some shade, in case he was just too hot, and a few moments later we see him barfing into a garbage can in the middle of Montreal. This of course is about the worse possible thing to happen on a 3-week-long camping trip. Does he have a bug? Are we all going to get it? Barfing in the camper is no Bueno! The fear that permeated every fiber of my being was almost paralyzing.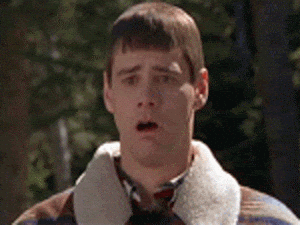 The plan for the day originally was to go to Voiles en Voiles, eat lunch, and then walk around Old Montreal and allow my wife to soak in as much french goodness as she wanted. She wanted to go to a book store and buy some books in french, she wanted to go to a french bakery and eat something french regardless of if it had gluten or not, and we all wanted to find a city market to bop around and maybe buy some fresh produce. Then the barfing happened. In fairness to 6-year-old Grant, he did say he felt much better after he barfed so we didn't necessarily need to change the plans for him, but as a parent with a child who just barfed, roughly 900 miles from home, we felt cutting the day short and getting back to camp to rest was a good choice.
My poor wife though. She had found a bookstore that was a 12 minutes walk from where we ate. After we finished our food and paid, we started that way. We agreed, that we would walk to the book store, hopefully find a bakery somewhere, and then get back to the car and head to camp. Grant was feeling better so the walk to the bookstore was fine. We passed all types of little shops and cafes, and even a gluten-free bakery we figured we'd hit on the way back since the car was in the opposite direction. Then we got to the bookstore. It was closed. ON A TUESDAY!! The only day of the week besides Sunday that the bookstore was closed of course was the day we were in town! My wife was not happy.
We walked back to the gluten-free bakery and let me tell you if this is what gluten-free french baked goods taste like, I can not wait to try the ones with gluten. They were amazing. Croissants that melted in your mouth and some chocolate and pastry concoction that my oldest ordered that was delicious. This helped my wife's mood a little but she was still disappointed. Looks like we'll be heading back to Montreal someday so she can have the full experience.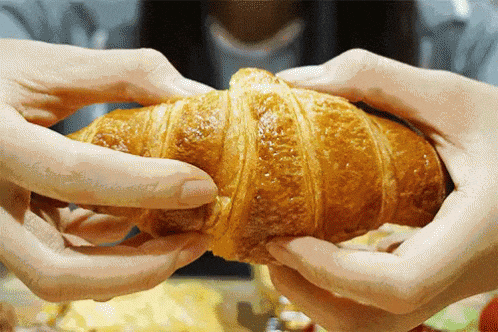 The day ended back at camp. Everyone just rested and laid around. We had grilled chicken, watermelon, and rice for dinner. After we ate we packed up as much as we could so that we could have an easy morning and drive to Lake Champlain.